Can equity release help you fulfill your later life goals?

Unlock the value of your home
The Equity Release Experts
First Equity Release is an experienced equity release adviser, helping homeowners with later life planning. Whether you're looking to pay off an existing mortgage, fund home improvements, increase your disposable income, pass on inheritance or fund your next adventure; equity release can give you more control over your future.
It's important to understand that this solution is not for everyone, so it's vital to take your time to research the risks before considering, evaluating and entering into an equity release. Here at First Equity Release, we specialise in later life lending options, helping people boost their finances and support their families. We always take the time to get to know each and every one of our clients, understanding their aspirations, offering independent, impartial and informed advice.
If you're looking for more information about Equity Release from the people who know…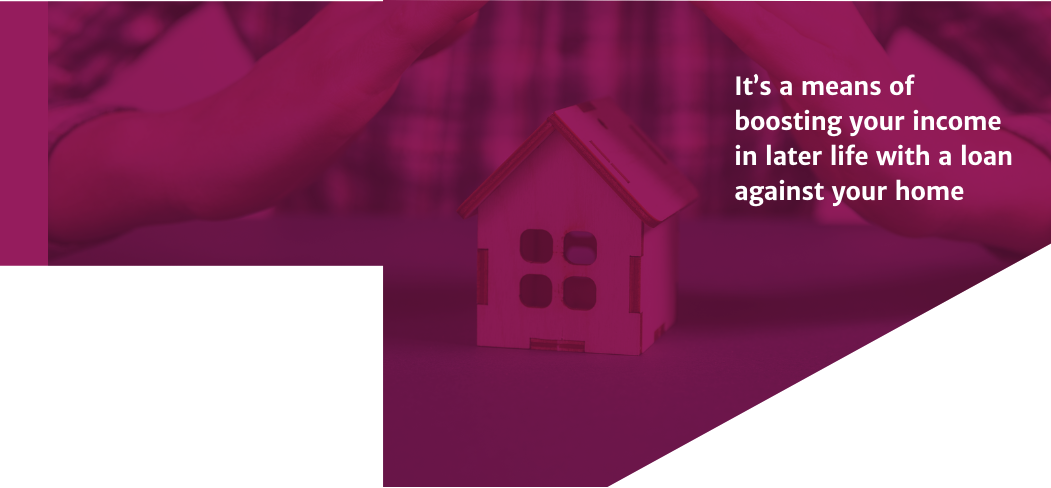 What is Equity Release?
Equity release refers to a range of products that allow you to access the equity (or wealth) tied up in your home if you are 55 or above. You can release funds as a lump, in smaller amounts or as a combination of the two. There are two main equity release options:
Lifetime mortgage
A lifetime mortgage allows you to take out a mortgage on your property while still holding ownership. It's a means of boosting your income in later life with a loan against your home, but you must repay it when you die or move out of your home into long-term care. There are also options using Concessionary purchase mortgages and specialist brokers in that area.
Home reversion
You sell all or part of your property to a home reversion provider at less than its market value, in return for a tax-free lump sum, a regular income or both. You can continue living in the property until you die, rent-free, however, you must maintain and insure it.
If you're looking for more information about Equity Release from the people who know…
Is equity release right for you?
Equity release has become more flexible in recent years but it is a lifetime commitment, with loans to be repaid on your death or going into permanent long-term care, whilst the decision you make can affect the value of your estate.
It's essential to speak to a qualified, experienced and reputable adviser – and that's where we can help. First Equity Release's team of highly skilled advisers will look at your overall financial situation as well as other possible opportunities for raising cash, allowing you to consider the most suitable options with clarity and confidence. Even if you've had a bad credit mortgage or CCJ we can help.
If you feel you need more information about your potential Equity Release…
The steady rise of equity release
The equity release market continues to grow with lenders offering more plan options, however, lifetime mortgages are by far the most popular, making up the majority of the market. Equity release can be a practical, personal or essential decision, giving you more control over the wealth tied up in your home. Some of our clients have used Equity Release to: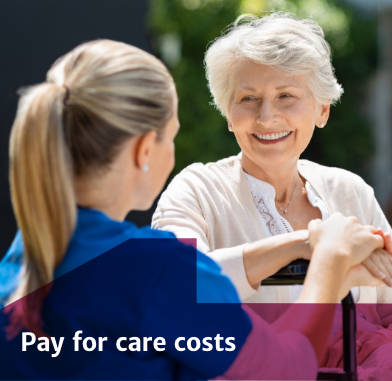 If you're looking for more information about Equity Release from the people who know…
We make recommendations
based on our clients'
personal circumstances…
Saving you money
by finding the most
suitable products
First Equity Release has an experienced team of dedicated advisers who make recommendations based on our clients' personal circumstances. We can guide you through the most suitable options, with your future and your family's future in mind. We can also recommend products that protect your estate from additional costs, giving you a detailed projection that shows exactly how much the plan will cost over your lifetime, enabling you to gain a full understanding on the financial implications of your decision.
It's important to find the right provider of your Equity Release…
Why choose us?
Quick
Find out how much you could release from your property quickly.
Experienced
Our advice is delivered by fully qualified equity release experts.
Clear
Our processes, recommendations and projections are clear, accurate and fair.
Honest
If equity release is not right for you, we'll tell you. There are other investment options available such as through Cryptocoin brokers and property investments, even for those that need a mortgage if self employed.
Caring
We will take the time to get to know you, recommending products whilst considering your goals, aspirations and priorities.
No-obligation
Find out if equity release is a good fit without having to spend a penny - we provide free, no obligation initial consultations.
Knowledgable
We're experienced across all areas of mortgage advice, with deep knowledge in equity release.
Up-to-the-minute
We remain up to date with new legislation and emerging products, so we know whether a product represents a great deal that best suits your needs.
Request your FREE no obligation consultation
Whether you've just started considering equity or release or wish to learn more about the risks and rewards, First Equity Release can give you expert advice every step of the way. Our friendly and experienced advisers know just how daunting the decision can be, but we can provide personal and unbiased advice based on your individual circumstances, goals and needs. If you'd like to speak to our team or wish to tell us about your later life plans, please get in touch today on 0800 2545 223 or send us a message. You can also arrange your completely free consultation by completing our enquiry form.